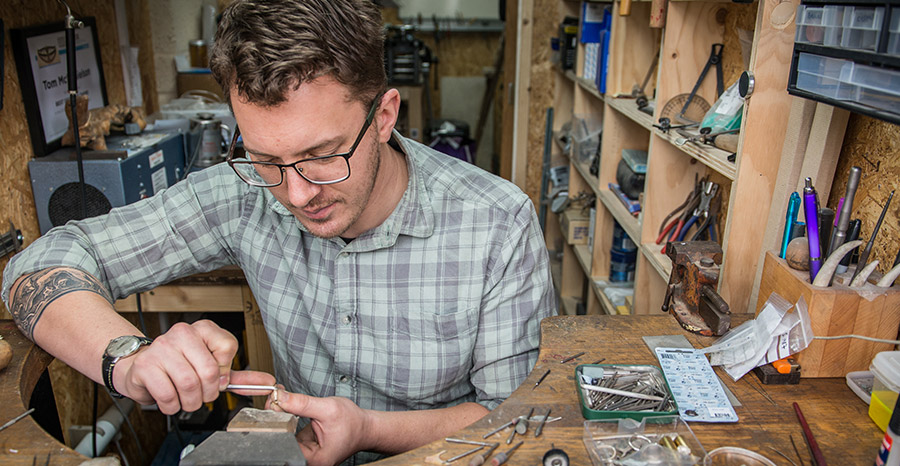 About The Middle Green
Creating the perfect piece of jewellery for you and your occasion.
We pride ourselves on our personal service for the most special occasions. Established in Wiltshire, The Middle Green is a growing jewellery brand specialising in bespoke design and using the finest materials. The aim is that you not only achieve the perfect engagement ring, pair of sapphire studs or one-off tsavorite pendant but you can also say you had your part to play in its creation.
Reviews
"100% recommend The Middle Green. Our wedding rings are absolutely beautiful and people always comment on mine as was made to fit the engagement ring (from a picture! And fits perfectly). Our rings were made really short notice and Tom has taken my fussy husband's back months later to resize and re polish it beautifully. Great, reliable service with unique rings we will treasure forever."